New Delhi (India): Atal Gaurav Award 2023 is being organized by Atal Bharat Sports and Cultural Association India. Dileep Chand Yadav, the founder of this sports and cultural association, established it in 2000. This award is given to those who have made a name for themselves in social service, business, social, environment, animal service, etc.
The Atal Gaurav Award 2023 ceremony was held on 4 February 2023. This ceremony was completed with the cooperation of Bhopal Central Organization and Backward Classes, Minorities Finance Development Corporation and the Madhya Pradesh Government's initiative. It was a matter of great pride that 24628 celebrities were felicitated by Atal Bharat Sports and Cultural Association India for their outstanding work.
Shubham Pancheshwar is a popular personality in the media and entertainment industry. His work has been appreciated by many people in the past as well, and recently, he was awarded by Atal Gaurav Awards 2023 at LNCT College Auditorium, Raisen Board Bhopal.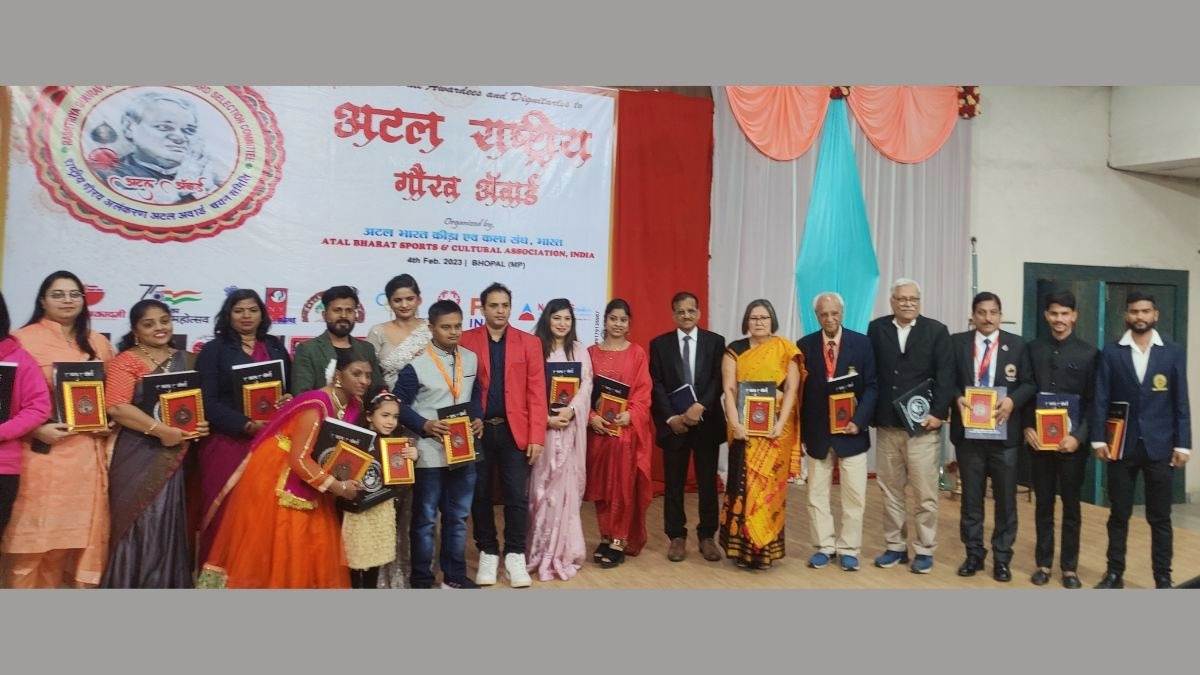 The event was graced by Cabinet Minister Mr. Raghuraj Kansana (Chairman OBC Minorities & Finance Development Corporation) and Chair Person Ms. Krishna Gour (MLA, Member State OBC Commission, MP), who appreciated Shubham Pancheshwar for his exemplary work in the field of business.
The award is a testament to his hard work and dedication towards the field, and it is well deserved. Shubham Pancheshwar is an inspiration to many youngsters, and his success story serves as a reminder that hard work is always rewarded in the end.
Shubham Pancheshwar, founder of Happen Recently, a media and PR company, said that "the worst thing you can do for your business is to not be visible." This means that you need to start getting yourself out there. "Getting yourself out there" means making yourself known through media outlets, social media platforms, and other marketing methods. There are countless ways to get your name out there; it doesn't have to be complicated. Shubham Pancheshwar specializes in making people and their industries popular among people through his work.
Instagram: https://www.instagram.com/high.shubham._/
Website: https://happenrecently.com/
(NF/PNN)
If you have any objection, queries or clarification regarding this press release content, please notify us at pr.error.rectification[at]gmail.com. We will respond and rectify the situation within 24 to 48 hours.